Houston Premier Cup - Boys Event
January 20 & 21, 2024
The Woodlands, TX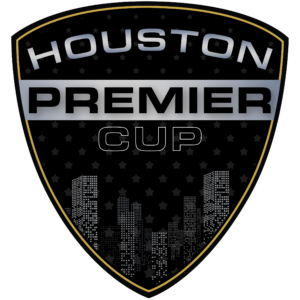 Welcome to the Houston Premier Cup – Boys Event
The Houston Premier Cup is the number one boys' premier pre-season event in Houston. For the girl's event, click here.
This year, we are excited to bring together the top U9-U13 teams from ECNL and Select clubs from all over the country.  Additionally, we invite U14 & U15 ECNL and Select teams to participate in a series of exhibition games providing pre-season competition against unfamiliar opponents. Teams will have the opportunity to select 2 or 3 games
We are proud to provide all participants with world-class turf-playing facilities and quality host hotels all located in close proximity to the fields and the vibrant amenities of The Woodlands, Texas.  For more information on the facilities and hotels, please see below.
Friday night games are available upon request.
Event Information
GotSoccer Ranked Event
Hosted on quality all-weather turf facilities – no risk of tournament cancellation
Participation from the top clubs in Texas
USSF-certified referees are assigned to all games. Full crews on 9v9 and 11v11 games
Winners and Finalists in the U9-13 brackets will receive individual awards
U12 teams wishing to play 11v11 should register in U12 11v11
Tournament Information
U9 (2015) / U10 (2014)
U10 (2014) / U11 (2013) / U12 (2012)
U12 (2012) / U13 (2011)
U14 (2010) / U15 (2009)
7v7
9v9
11v11
11v11
Tournament
Tournament
Tournament
Pre-Season Exhibition Games
Gold & Silver Bracket
3 Games + Finals
Premier, Gold & Silver Bracket
3 Games + Finals
Premier, Gold & Silver Bracket
3 Games + Finals
2 or 3 Games
$550
$625
$750
2 Games - $450
3 Games - $600
Event Timeline
September 15 – Registration Opens
December 1 – Teams Accepted/ Payments Processed
December 15 – Check-In Opens
December 21 – Registration Deadline
January 8 – Brackets Posted
January 10 – Correct Head Coach must be listed
January 15 – Schedule Posted
January 17 – Check-In Deadline / Schedule Final
January 18 – GotSport Event Roster Updated